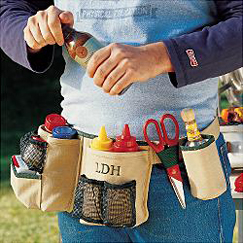 First night went smoothly as expected. We started off with 5 students signed up and 2 walk-ins bringing the class size to 7! I'm impressed by the turn out.
The overall consensus of the students is to learn not to burn. That's an easy thing to over come.
In the class we went over the various equipment used and I gave a few tips on choosing utensils such as make sure your tongs are constructed for stability and using a meat thermometer.
Safety also filled our discussion. Always have a fire extinguisher on hand incase of an emergency and ensure that it is in working order.
Finally we ended with a bit of a preview of next week: Spices, Seasonings and Sauces. I brought in some of the spices I use myself for everyone to sniff-test. From my view point I could see that many were experiencing them for the first time.
I just got off the phone phone with the director of the school and if the students agree, we will be adding on an extra 30 minutes to the class! Class will be starting at 7:30 instead of 8 giving us more time to cover material. It's up to you the students so let them know if you want more time.
See you soon!